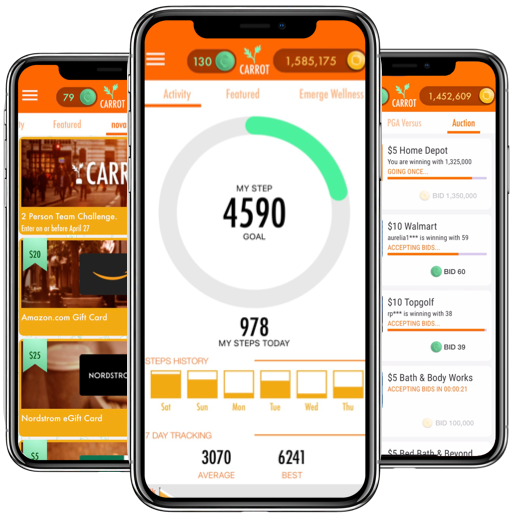 FREE FOR 30-DAYS
Looking for an engaging wellness program for your organization unlike any other. Give CARROT a try for 30-Days.
Benefits of CARROT Wellness Annual Program:
Exclusive rewards for your organization

Automatic fulfillment of rewards

Simple Sign up. No Eligibility File needed
Set it and forget it
A free 30-Day trial of CARROT wellness for your organization.
Your employees get to be CARROT Premium members to earn CARROT currency.
Have the ability play different games, enter contests, join challenges, bid on auction items or get a digital gift card right to their phone.
Earn a CARROT coin each day by making their personal step goal.
Get excliusive rewards just for your organization for the next 30-days. The first $100 is on us!
Unlock extra rewards based on your companies performance.